I M E D E A (in creation)
Running time, 90 minutes
2020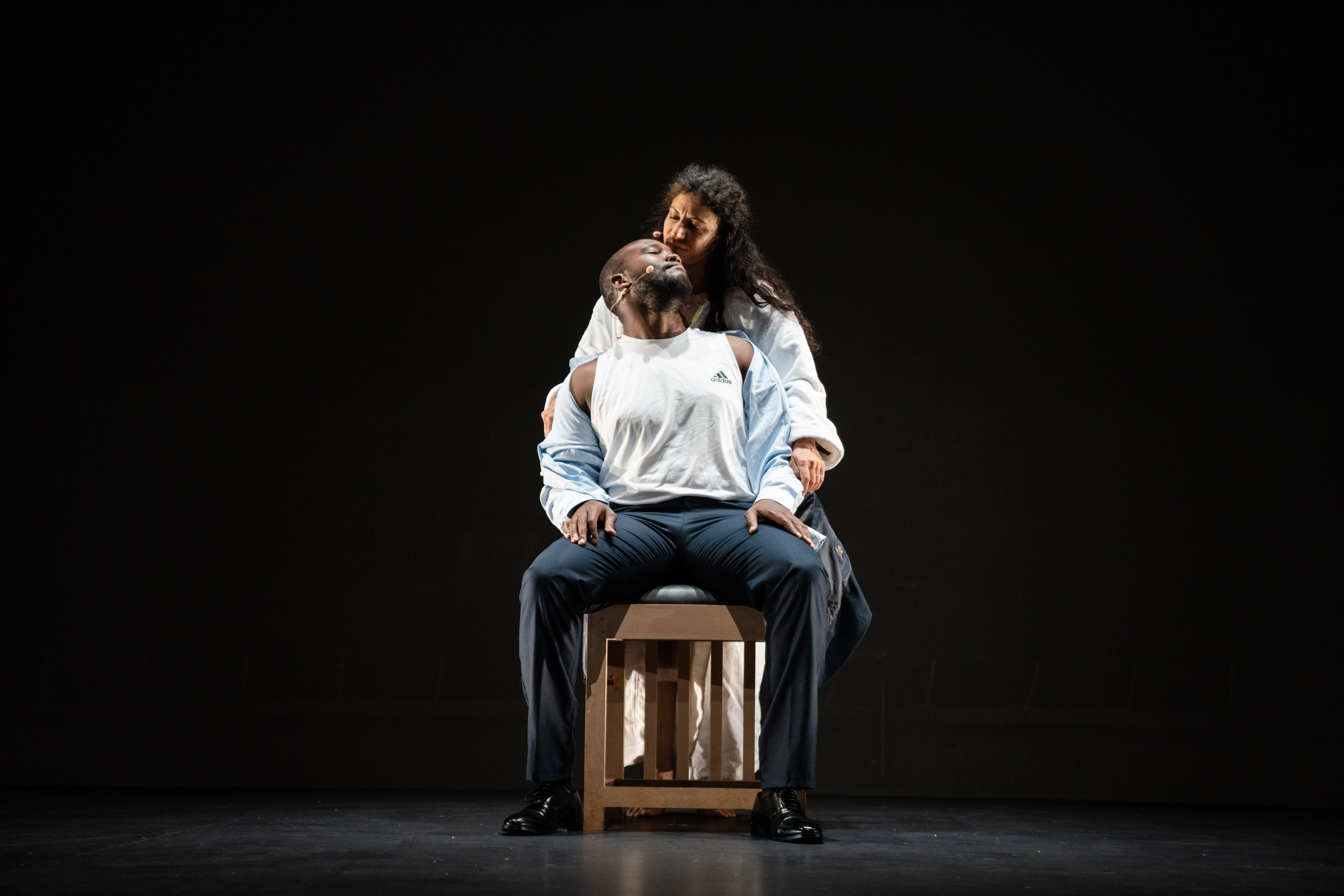 In this startling free adaptation of the Greek myth, Al Bassam draws on the eroding infrastructures of fact in a digital world, to re-imagine Medea for an era of tech-driven authoritarianism. In this poetic and contemporary re-writing, Medea figures as an educated and outspoken Arab woman, with a powerful social media following who re-directs the tools of surveillance directed at her by the authoritarian state to re-enact the violence of history, accumulated over generations, inside the ranks of her family unit.

Co-producers: Naples International Festival, JACC Kuwait, AFAC, SABAB Theatre.
Running Time: 90 mins performed in English and Arabic (with surtitles)
Premiere: Autumn 2020




THE PETROL STATION
Running time, 95 minutes
2017
Drawing inspiration from Sumerian myth, Palestinian refugee literature and Americana iconography around the Gas Station; Petrol Station portrays a modern dystopia of wild, open spaces, where defunct ideologies, desperate migrants and opportunistic traffickers vie for supremacy and the unattainable body of a woman.

This production marks the first time that Al Bassam worked with a cast of actors who all identify as American: an experiment in allegory, further exploring questions of trans-cultural appropriation and identity politics.

Running time: 95 minutes, no intermission
Performed in EnglishPremiere: The Kennedy Center, Washington D.C.
IN THE ERUPTIVE MODE
Running time, 65 minutes
2012––16
A series of explosive monologues for female voices exploring the themes of violence and desire in the contemporary Arab world. Mocking, visceral and poetic, the performance creates a sound board of individuals caught in the convulsions of political and social change.

Created in two distinct iterations (2012 and 2015) the final production presents a new form of approach to scenic space in Al Bassam's first collaboration with award winning French Designer, Eric Soyer.

Performed in English and Arabic (with surtitles)
Running time: 65 minutes without interval
Premiere: The Sydney Festival (V1 2012); Dar Al Athar Al Islammiyyah, Kuwait (V2, 2015)




UR
Running time, 90 minutes
2015—18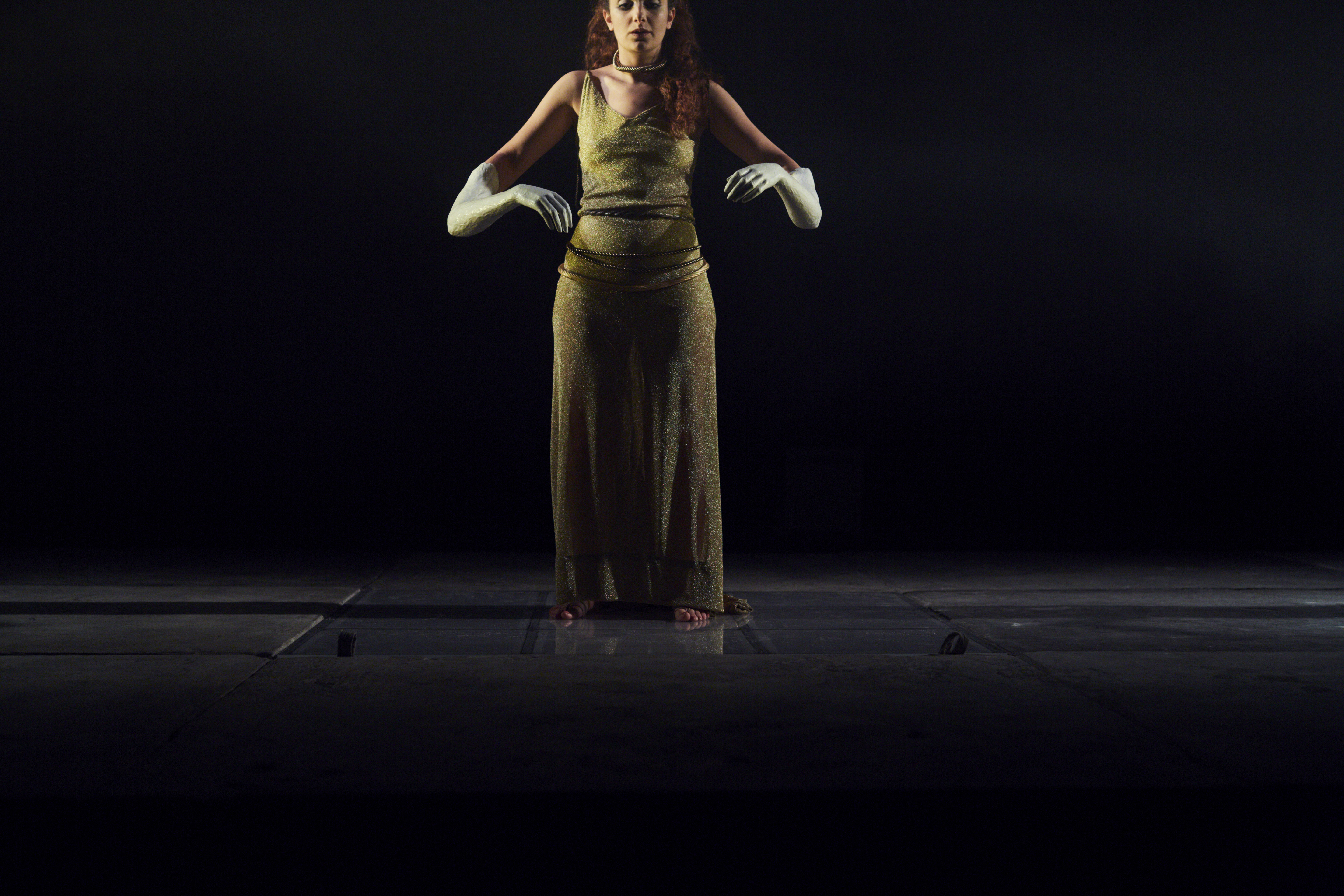 Inspired by the ancient Sumerian tablet, The Lamentation for the Destruction of the City of Ur, the first lamentation written for a city in the history of mankind. Evoking multiple timelines that stretch from 2000 BC to the ISIS destruction of Palmyra in 2015 and a utopian vision of a Middle East of the future, UR presents a riot of imagination and archeology exploring themes of iconoclasm, civic space and feminine apotheosis. First developed on the ancient island of Failaka, the play marks Al Bassam's first collaboration with German and Arab diaspora actors.

Co-Produced by Residenztheater, Munich; The Arab Fund for Arts & Culture (AFAC); SABAB Theatre. Running time: 90 minutes without interval
Performed in Arabic and German (with surtitles) Premiere: Residenztheater, Munich, (2018)